Staff
The Right Question Institute values the perspectives and experiences of people from varying backgrounds. That value is reflected in our leadership and their stories. The Right Question Institute is led by Co-Directors Luz Santana and Dan Rothstein, who are part of the founding core of the organization. For speaking engagements, contact us.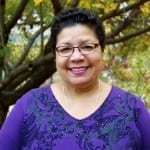 Luz Santana, M.A., is the co-director of the Right Question Institute and the co-author of Make Just One Change: Teach Students to Ask Their Own Questions (Harvard Education Press: 2011). In the late 1980s, as a parent of children in the Lawrence, MA, public school system, she began to work with other parents as part of a drop-out prevention program. At the time, she was also traveling a path that led from her own personal experiences coming from Puerto Rico and then navigating the welfare and other public systems and continuing on to getting an associate's degree to a bachelor's and a master's degree from Springfield College School of Human Services. One of the founders of the Right Question Institute, she is now a nationally recognized educational innovator, facilitator, and keynote speaker in English and Spanish who has designed a wide range of participatory learning curricula in many fields, including parent involvement, adult education, social services, health care, immigrant advocacy, neighborhood organizing, and voter engagement. Her work is frequently referenced and is featured in national and international press, and various National Public Radio programs. (email: Luz at rightquestion dot org)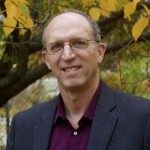 Dan Rothstein, Ed.D., is co-author, with Luz Santana, of Make Just One Change: Teach Students to Ask Their Own Questions (Harvard Education Press: 2011) which first introduced the Question Formulation Technique and led to its enthusiastic adoption by over 300,000 teachers in the U.S., Canada, and around the world. Dan's work focuses on honoring and supporting the work of educators who are driving a movement in urban, suburban, and rural communities to help students learn to ask better questions and take more ownership of their own learning. His active learning keynotes and seminars have engaged many audiences, including statewide rural education organizations, large urban districts, the Library of Congress, Harvard Medical School, and others. His work has appeared in a wide range of publications and has been featured on National Public Radio. He is the Co-Author of a new book on the Right Question School-Family Partnership Strategy (forthcoming ASCD: September 2016).  (email: Dan at rightquestion dot org)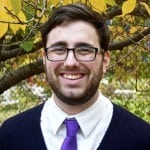 Andrew P. Minigan is RQI's Director of Strategy, Education Program. As a part of his work with RQI, he is leading the Sir John Templeton Foundation funded Million Classrooms Campaign. The campaign aims to ensure that the Question Formulation Technique is used to nurture student curiosity and to develop students' critical thinking skills in a million classrooms by the year 2020. He is currently a co-principal investigator on a National Science Foundation funded research project. Andrew has designed empirical studies and has published in the field of developmental psychology and education. In addition to his work on how individuals learn to ask and use their own questions, he has studied theory of mind and autobiographical memory. He conferred an Ed.M. in Human Development & Psychology from the Harvard Graduate School of Education and a B.A. in Psychology from the University of New Hampshire, where he was a Student Fellow in the College of Liberal Arts. (email: Andrew dot Minigan at rightquestion dot org)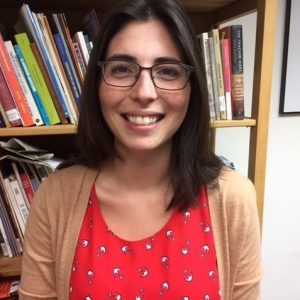 Sarah Westbrook is a former high school English teacher who is now RQI's Director of Professional Learning. During her seven years of teaching in Boston area public high schools, Sarah developed a deep appreciation for the innovative work educators do every day for students that often goes unseen and unrecognized. She now partners with schools and districts around the country to design professional learning on the Question Formulation Technique (QFT) and collaborates with individual classroom teachers to highlight their work and identify new opportunities for professional growth. She has presented on the QFT for a range of audiences including NCSS, NSTA, and ASCD National Conferences, Chicago Public Schools, Cincinnati Public Schools, New York State BOCES districts, and the Hawaii and Iowa State Departments of Education. She holds a M.A.T. in English Education from Tufts University and a B.A. in English from Bryn Mawr College. (email: Sarah dot Westbrook at rightquestion dot org)
Sandy Madero is RQI's Director of Operations. Sandy's work focuses on ensuring that all administrative systems at RQI are well designed to support the ongoing work of staff who have primary responsibility for the programmatic implementation of RQI strategies across various fields. Sandy was born and raised in Venezuela and received her Bachelor's degree in Economics in Spain. She has worked as an Administrative Manager and a Business Consultant for the private sector for several years. Seeking a career with a mission where she could apply her business knowledge, Sandy came to the US to pursue an MBA in Non-Profit Management and a Masters in Sustainable International Development at Brandeis University. She also worked as a Social Enterprise Manager of a business venture that provided job opportunities to homeless and low income women of the Boston area. Sandy is passionate about empowering vulnerable populations to create their own change.
Siyi Chu is currently on leave.
​Tomoko Ouchi is RQI's International Program Specialist. Her work concentrates on promoting international adoption and use of the QFT, and supporting the work of all educators who are using the QFT. Tomoko has observed QFT facilitation in classrooms in the U.S. and Japan and enjoys learning about each teacher's unique adaptation of the strategy. She previously worked for an international organization and a Japanese research institute in the field of education development in developing countries. She is passionate about working towards closing opportunity gaps among children and believes in the power of education. She is excited to learn from educators around the world and share their work. Tomoko holds a M.A. in International Development from the Graduate Institute of Policy Studies in Japan and B.A. in Education from the University of Tokyo. (email: Tomoko dot Ouchi at rightquestion dot org)
Katy Connolly is RQI's Education Program Associate. She supports the work of the education program in a variety of ways, including managing communications with educators and partners, helping to design and implement RQI's social media strategy, and documenting stories from classrooms and districts around the country. She also assists in developing materials, writing blogs, and coordinating events. Katy recently graduated from Boston University with a bachelor's degree in English Education, where she spent most of her time teaching and tutoring high school students. With her background as a student teacher, Katy is passionate about collaborating with educators to design pedagogy and classroom environments that allow students to drive their own learning. She is excited about the opportunity to communicate with educators from around the country and the world who are using RQI's simple but innovative strategy to teach students how to ask their own questions. (email: Katy dot Connolly at rightquestion dot org)
Board
The Right Question Institute Board provides strong support for the work of RQI staff to develop a new model for building capacity in low-income communities, for identifying ways for systemic integration of RQI methods and for the development of the concept of Microdemocracy. The Board includes a former Head Start parent, professionals in various fields, and all bring with them a wide range of civic expertise.
Executive Committee
Mary Wendell, President: Mary Wendell is a volunteer for various non-profit organizations. She currently chairs the Board of Trustees of the Forbes House Museum in Milton, MA and serves on the Board of Overseers for the Epiphany School in Boston. She is a former trustee of Middlebury College of which she is an alumna.
Diane Englander, Vice President: Diane Englander is an artist whose previous work was as a management consultant to non-profits, both independently and on the staff of Community Resource Exchange in NYC. She is a graduate of Harvard College and Harvard Law School.
Members
Agnes S. Bain, Treasurer: Professor of Government, Suffolk University
Lavada Berger: Partner, Transcend Education
Macky Buck, Clerk: Family day care provider and early childhood educator
John Y. Campbell: Morton L. and Carole S. Olshan Professor of Economics, Harvard University
Gail Fuller: Vice President, Communications and Marketing, Rebuilding Together

David Guberman: Chief Counsel, Massachusetts Department of Workforce Development

Dan Rothstein: Co-Director, The Right Question Institute
Stephen Quatrano: Cisco Systems, Inc.
Shonak Patel: Growth & Operations, Appcues 
Funding
Financial support for RQI comes from three sources: Individual donors, Service-related revenue and Foundation grants.
Individual Donors
We are deeply grateful to the many individual donors who provide essential support for the work of The Right Question Institute (RQI). Donors support the:
development of RQI's innovative educational strategy that helps people learn to become more self-sufficient
dissemination of the strategy to organizations and programs all around the country
development of new methods and new ideas for building the capacity of all people, no matter their educational or literacy level, to participate in democracy on all levels and to make democracy work better.
Service-related revenue
We also support our work with income from providing consulting and training services as well as through sales of materials and curricula.
Foundation Grants
Current funders include:
The Sir John Templeton Foundation, the Hummingbird Fund, and the National Science Foundation for our work in education, including the Million Classrooms Campaign.
Jane's Trust for our work on school-family partnership in the state of New Hampshire.
The Whitman Institute and the Hummingbird Fund for our work on Microdemocracy.
The following are some of the funders who have supported our past work in various fields:
The Boston Foundation
Bushrod H. Campbell and Adah F. Hall Charity Fund
The Cabot Family Charitable Trust
Carnegie Corporation
The Germanacos Foundation

Germeshausen Foundation

Herman and Frieda L. Miller Foundation

The Jane B. Cook 1992 Charitable Trust
The Joyce Foundation
The Nellie Mae Education Foundation
The David and Lucile Packard Foundation
Partners HealthCare Community Benefits
The Proteus Fund
The Rhode Island Foundation
Rita Allen Foundation
Rockefeller Brothers Fund
The Wallace Foundation