Better Questions, Better Decisions
Voter Engagement Workshop
How can students discover for themselves the value of voting?
Too many decisions by elected officials are hidden from view which can make it hard to understand the value of choosing people who represent us and make decisions that affect our lives.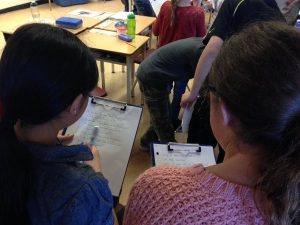 The Better Questions, Better Decisions (BQBD) Voter Engagement Workshop directly addresses that fundamental problem by making visible small and large decisions that affect us every day. It starts with an exercise for all participants to see how capable they are of thinking clearly about a key decision they make every day. Then, participants make the link to decisions made by public officials that may be more difficult to see.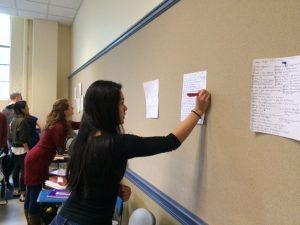 The BQBD Voter Engagement Workshop offers a simple, easy to
implement, engagement nonpartisan lesson for any middle school or high school social studies teacher, history teacher, librarian, or educator who would like to engage students in thinking about the importance of the elections and voting process. The workshop can be easily used by anyone working in youth organizations, community and social service agencies, and adult literacy programs.
Participants develop their ability to identify key decisions that affect them and formulate effective questions about those decisions and the people who make them.
The workshop is organized into two parts:
(40 minutes) Skill building starting at the individual level of decision-making by focusing on decisions and asking questions using the Question Formulation Technique, an evidence-based strategy that allows all people to produce their own questions, improve their questions, and strategize on
how to use them.
(40 minutes) Applying the newly developed skills of question formulation to ask questions about voting, decisions, candidates, elections, and elected officials.
Fill out the request form below and we will immediately email you our workshop materials:
Voter Engagement Workshop Facilitation Guide
Voter Engagement Workshop PowerPoint
Voter Engagement Worksheet
[contact-form-7 id="390″ title="Voter Engagement Contact Form"]